Schedule a Pickup
Who is 123JUNK?
123JUNK is the largest independently owned, local junk removal & hauling service in the DMV. We are fully insured to enter your home or place of business to pick up and remove your unwanted items for a fee. Founded in 2008, we are proud to exclusively service Virginia, Maryland and Washington DC.
123JUNK is named after our proprietary Three-Step Process; 1) Donate, 2) Recycle, 3) Dispose. Through this process, we are able to minimize landfill mass and maximize the donation potential for your unwanted items
We're locally owned and operated
Each member of our team goes through a minimum of two office interviews, a thorough criminal background check, three working interviews and classroom training
Our large fleet and staff ensures that we are always able to make it out to your property, even if a truck breaks down, or a team member doesn't show up to work
We're fully insured with general liability, workers compensation and auto coverage
We are highly rated on Google Reviews, Yelp, Angie's List and Facebook
Seventy percent of our business comes through referrals from previous clients and business partners
How do your services work?
It's simple:
1. You place your order for our services
2. We send a professional, uniformed team to your property to pick up what needs removing
3. We clean-up on the way out
4. We deliver your goods to a local charity and the rest is either recycled or disposed of safely
5. You rave about us to your friends, family and neighbors
About our process
How do you charge?
We charge a flat fee based on volume. In other words, you pay for how much space your items occupy on the bed of our trucks. Our fees include fuel, labor, disposal costs and any attempts we make at donating your items.
How large are your trucks?
We have the largest standard truck bed fleet in the Junk Removal Industry. Our truck beds are 14 feet long, 8 feet wide and 5 feet high. A full truck can fit approximately Ten (10) standard living room sofas.
About our trucks
What do you do with the stuff after you've loaded your trucks?
We load our trucks very carefully by grouping the items to be donated, recycled and disposed of. After leaving your property, we transport all the items to our facility where your donatable items are removed first and staged for selection by our charity partners. All other items that are to be recycled and disposed of are then transported to the appropriate facilities in accordance with county/state rules and guidelines.
Can 123JUNK provide me a receipt for my items they are able to donate?
Because we have greatly expanded our charity network, we are no longer able to track items and provide itemized donation receipts with our standard pickups. For customers who require an itemized donation receipt, we provide a direct delivery service to the local charity of your choice for an additional fee. In those cases, the number of items we are able to donate may be limited by what the charity is willing to accept at the time of drop-off.
What items will you take?
Appliances
Dishwashers
Washer Machines
Clothes Dryers
Water Heaters
Stoves
Microwaves
Air Conditioners
Furniture
Dressers and Chest of Drawers
End Tables and Coffee Tables
Nightstands
Dining and Kitchen Tables and Chairs
Armoires, Hutches and Shelving
Televisions and Computers
Printers and Copiers
Cleanouts
Office Cleanouts: Desks, Filing Cabinets, Cubicles, Shelving and Storage Units.
Basement, Garage and Attic Cleanouts: Furniture, Appliances and Bulky Items, Carpeting
Construction Material: Demolition Debris, Windows, Drywall, Flooring and Lumber, Sheds
Garden Refuse: Yard Waste, Brush, Firewood, Hot Tubs, Tree Branches, Fencing, and Swing Sets
Miscellaneous Household Items: Books, Boxes, Tools, Dishware, and knick-knacks
What items won't you take?
We pride ourselves in being able to haul away all kinds of junk. Unfortunately, there's a few things we can't take:
Paint
Chemicals
Gasoline/Oils
Propane
Dirt/Soil/Rocks
Concrete
Junk Vehicles
Call your county's public waste management facility for more information on how to dispose of hazardous materials.
What forms of payment do you accept?
123JUNK accepts all major credit and debit cards. We can process credit card payments securely onsite.
Why do you provide a 2-hour arrival window?
We ask for a two hour arrival window to allow for unforeseen circumstances such as traffic and jobs that were larger than expected. Our team will call you 30 minutes prior to their arrival.
Are you Insured?
123JUNK carries full general liability, workers compensation and auto coverage.
Am I obligated to move forward if the price on site is different from the phone quote?
Our appointment scheduler will provide a good faith estimate by phone, based on the items you need hauled away. When our team shows up to your property, you'll show them in person exactly what needs to be hauled away. If the expectations we've set for you do not align with the price we provide you on site, you'll have the right of refusal - you can send us away without penalty.
What do I need to do to prepare for my appointment?
It is strongly encouraged that somebody is onsite while we are at your property, to ensure that we remove only the items we are supposed to, so that we don't cause any damage to your property and to insure that your property is secured when we are done. A return trip fee may be required for missed items resulting from unsupervised jobs.
Do I need to be there for my pick up?
It is strongly recommended that somebody meets our team at the property to ensure that we don't leave anything behind, cause any damage and so that the property is secure when we leave. We may require a fee for return trips resulting from unsupervised jobs.
Learn More
What is the difference between you and a dumpster?
123JUNK
We provide all the labor and clean up. Our team is typically at your property for no more than a few hours. We prorate our fees based on how much volume the items occupy on our truck bed.
Dumpsters
Dumpsters sit on your property for extended periods of time. You'll have to do the loading and clean up yourself. You'll pay for the entire dumpster, regardless of how full it is.
Do you provide both residential and commercial junk removal services?
As the largest independent junk removal company in the Mid-Atlantic region, 123JUNK can handle both residential and commercial jobs. There is no job too large or too small! Learn more about our commercial services here.
Who can you help?
Professional businesses and service providers that rely on 123kJUNK include:
Business Owners
Contractors
Estate Executors
Estate Sales Companies
Homeowners
Landlords
Professional Organizers
Professional Home Stagers
Tenants
Can you move my items from one location to another?
We are not licensed to carry items from one location to another. Our trucks are open bed and we cannot provide the same level of protection for your items that a moving company can. For that reason, we limit our services to donation and disposal.
Have the need for a door to door move?
-- we know a guy!
What if I have to cancel my appointment?
If for any reason you have to cancel or reschedule, we ask that you do so at least 24 hours prior to the start of our arrival window. Appointments that are cancelled within 24 hours of their scheduled arrival window will require a deposit in order to reschedule. Although deposits are non-refundable, they will be applied towards the cost of your job.
Where can I review 123JUNK?
Still have a question?
Give us a call or email us! We strive to answer every question in record time. You can call us during normal business hours and you'll be speaking with us in no time.
Office Hours
M-F 9am-6pm
S-S 9am-3pm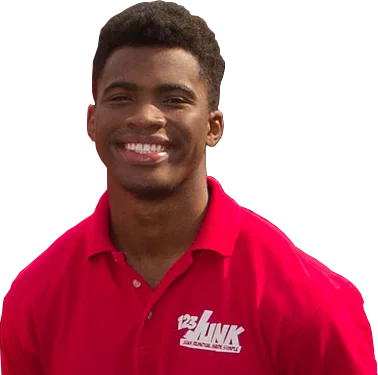 Want to join our team? Learn more about our open positions!