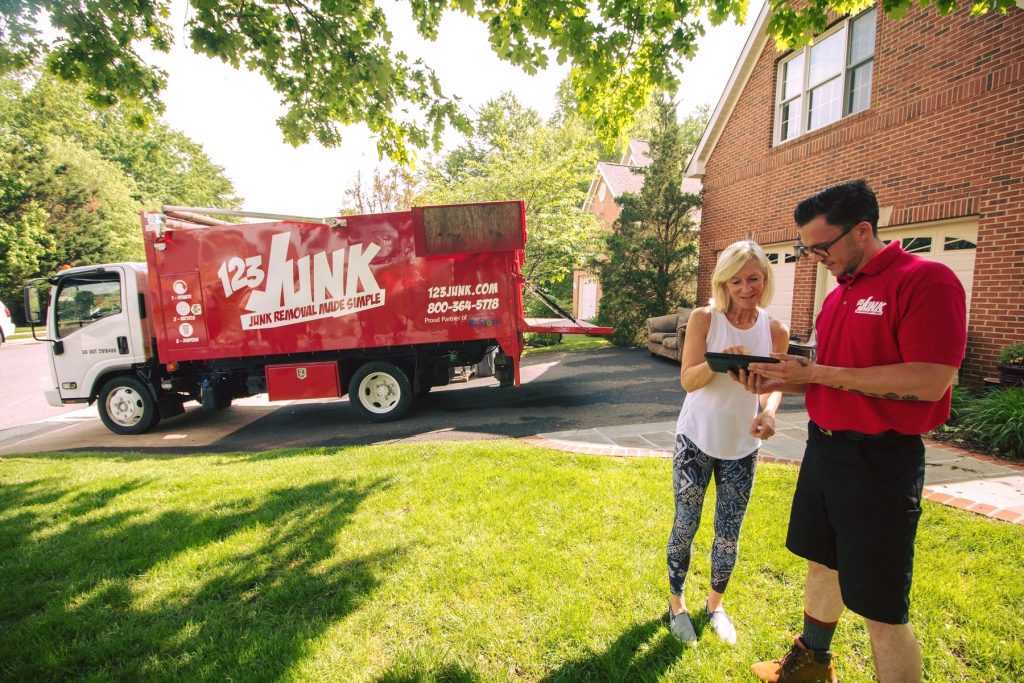 Without meaning to, many of us acquire a lot of stuff in our day-to-day life. "Stuff" applies broadly: furniture, kitchenware, clothing, appliances, electronics, office items, etc. And often, when something gets replaced, we set the old item aside with the goal of doing something constructive with it.
Those old items often end up in a nearby basement or closet. We intend to donate it, hand it down, or repair it, but we never get around to doing so. Our good intentions lead to clutter, and clutter takes over our living spaces. If you have a cluttered home or office, you should call our professional junk removal team at 123JUNK. We're a full-service junk removal company that can empty out any basement or storage unit in Chantilly, VA, or across the DC Metro Region. Our friendly staff can clear out space any day of the week, rain or shine. We haul it off your property and take it off your mind.
Here, we describe what makes 123JUNK "full-service" as well as all the options we provide our clients:
What is Full-Service Junk Removal?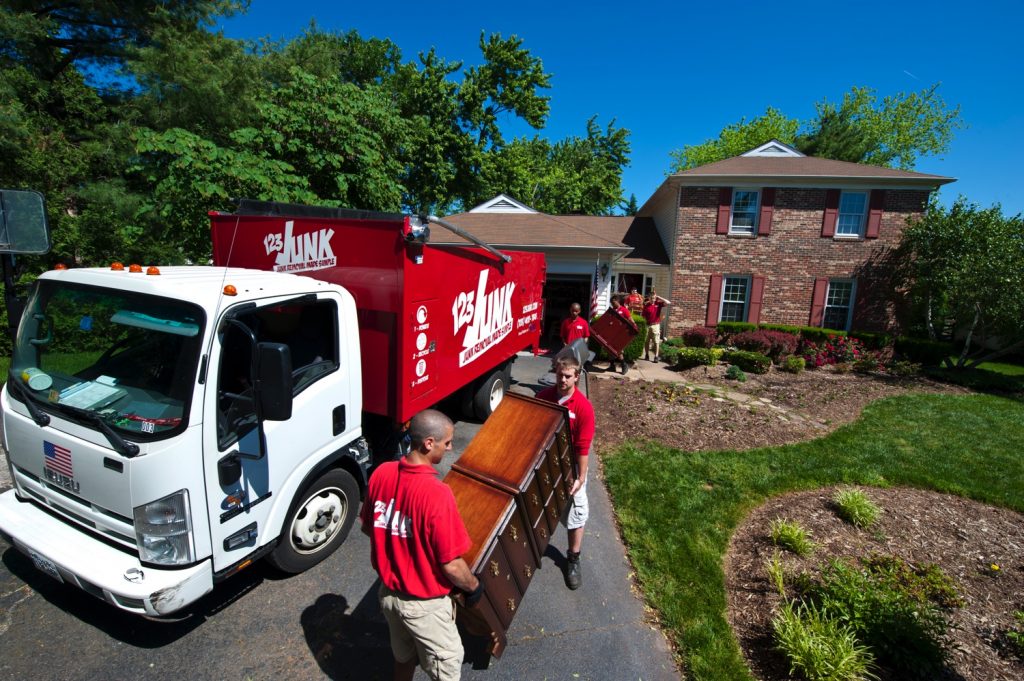 Some junk removal companies have limited service options. They may only take a handful of items (whatever they classify as "junk"), serve only residential or only commercial clients, and only clean out certain spaces. Not 123JUNK: "full-service" means we clean out any given space for any customer.
We've cleaned out garages, attics, offices, warehouses, foreclosures, basements, construction sites, and more. Plus, our services don't come with any load or space-size limits. We list the few things we don't accept on our website, which include paint and chemicals.
Full-service also means that we handle all the work. When hired, our clients need not expect to move anything – that's our job. Our team will bring one of our company trucks (they're the largest in the industry), and you can sit back as we clean out your space and load up the junk.
What Makes 123JUNK Exceptional?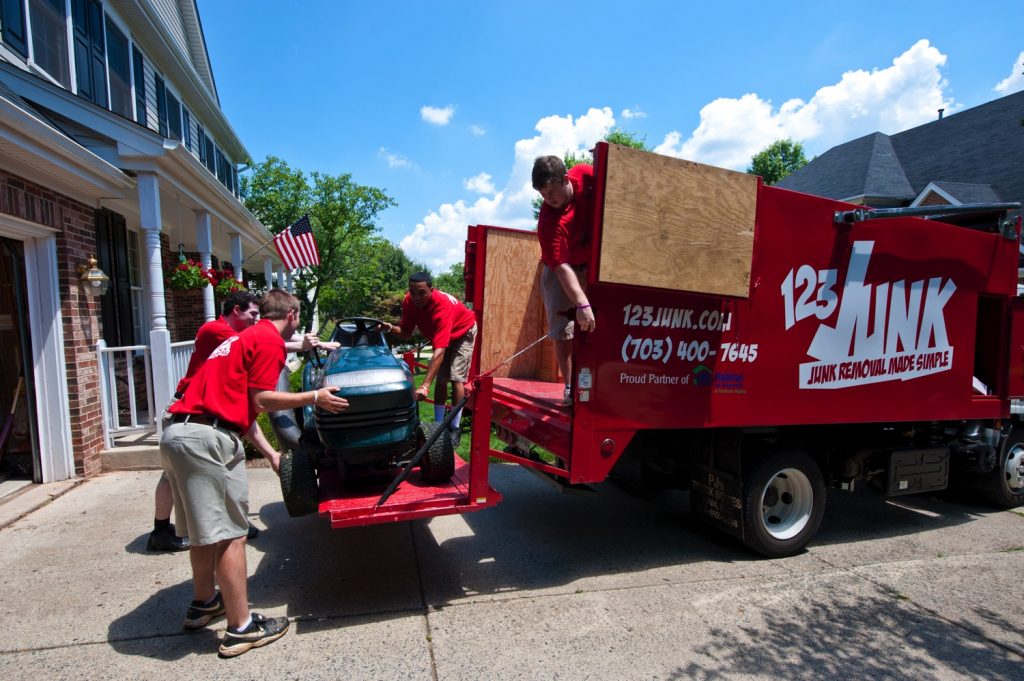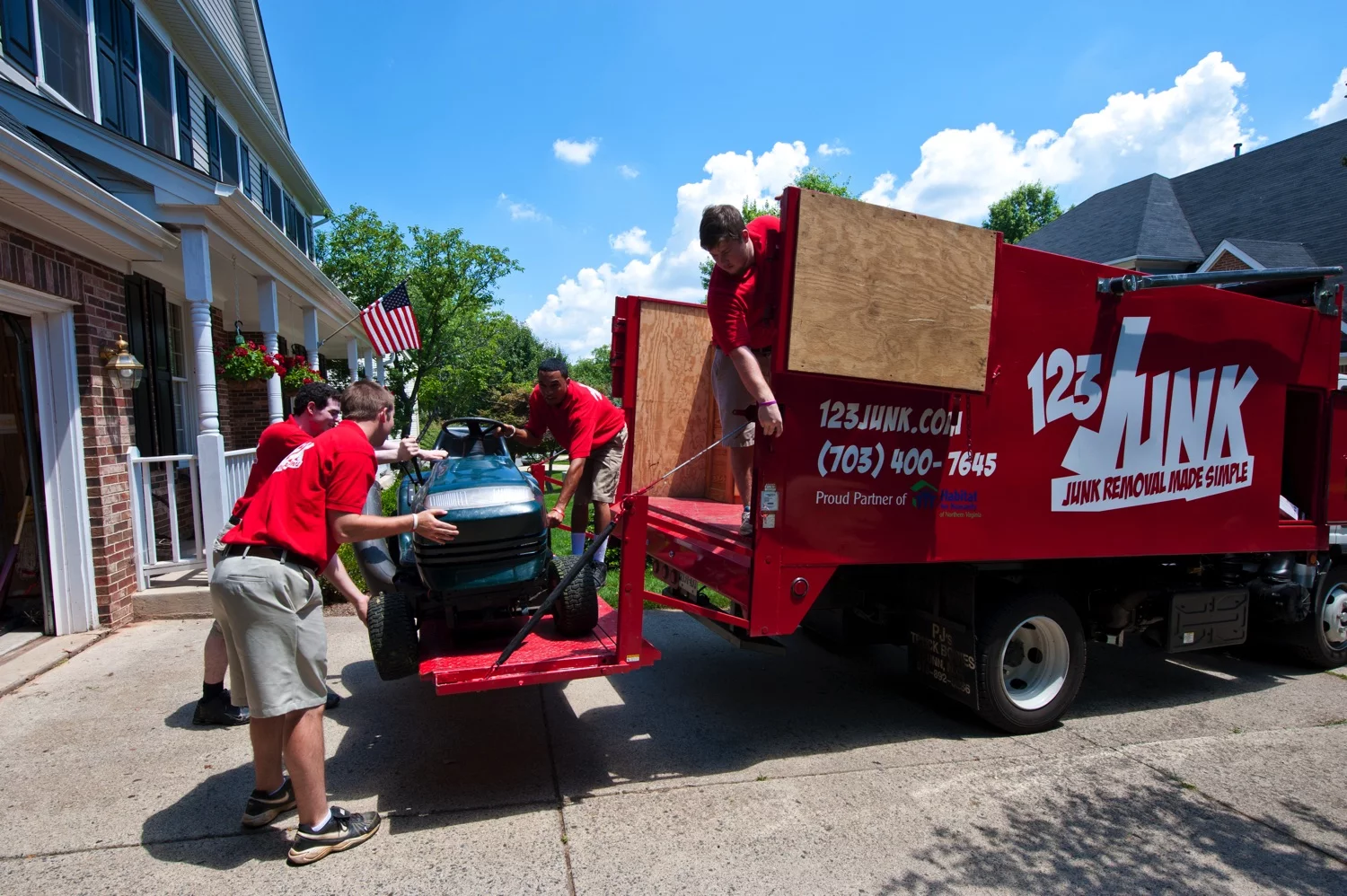 We are not the only junk removal company out there, but we aim to be the leader in exceptional service for our customers and community. As members of the DMV community, we strive to make it a better place. Specifically, this involves our 1-2-3 disposal process.
After removing junk from a client's space, we take it to one of our local charity partners in the DC Metro area. Whatever can be donated is selected and put toward a good cause. Thus, your usable furniture, clothes, and appliances won't go to waste; they'll go to another family.
Then, we sift through the remaining junk and recycle as many items as possible. This helps to reduce landfill waste and support our local environment. Finally, we dispose of anything that cannot be donated or recycled.
What Can 123JUNK Do For Me?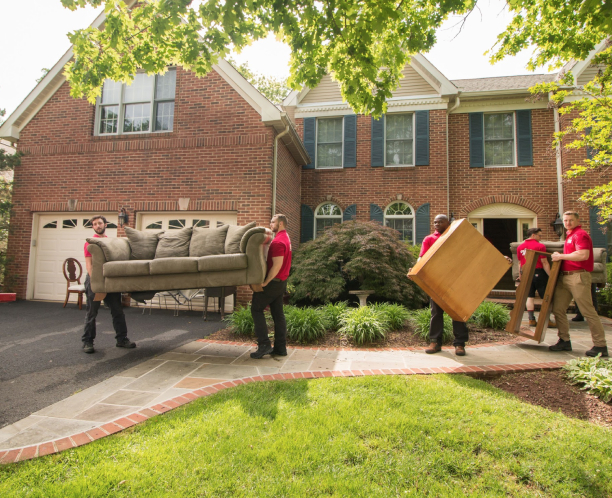 Do you have some old, extra furniture that you want to be rid of? Are you moving soon and want to lighten the load? Or are you just hoping to clean up your home or office? Our team can help you accomplish any of these!
We want to remove the junk from your space without leaving a trace, so we carefully avoid damage and dirt. Also, in light of the COVID-19 environment, we've outlined some common-sense policies to keep customers and employees safe.
Whether you want to talk through a potential job or have questions about a job that we've already completed, reach out to one of our Client Relationship Managers. We aim for 100% customer satisfaction and want to make things right so that all clients feel this way.
Contact 123JUNK for Reliable, Full-Service Junk Removal in Chantilly, VA!
Looking to de-clutter your home or office before the holidays? Our full-service junk removal can help you accomplish that! Whether you have furniture, appliances, or other materials to clean out, your local junk removal company will take care of it. Our services are available now for customers in Chantilly, VA, and throughout the DC Metro area. Call us at 1-800-364-5778 or fill out our online form today!