At 123JUNK, people are at the core of our business success – both customers and employees. And as such, we respect and encourage the growth of our employees both in their personal and professional lives. We wanted to take a moment to congratulate Zach Johnson on his recent promotion at 123JUNK! Learn more about Zach below:

How long have you been at 123JUNK?
So this is actually my second term. I was with 123JUNK from 2010 to 2015. And then, most recently, I came back on board in April 2019 so it's been a year in a half. Going on seven years.
What were you doing during your time away from the company?
Mostly sales. I went from front-end telemarketing to appointment setting, then payroll to medical sales. I think it would be fair to say that I wouldn't be back with 123JUNK if it weren't for my experience outside of the company. We initially parted ways just because at that stage of the business it wasn't an ideal fit for me anymore, and then I came back with the requisite experience during a slightly different situation at work where my skill set fit really well.
What's your favorite thing about 123JUNK?
Realistically, it's the team. It's just the people we work with. In general, we hire very carefully. We do hire for fit and for temperament. That means the vast majority of the people we work with are good people. They have good personalities and everyone gets along so it makes working a lot easier.
How did you hear about 123JUNK? Why did you want to work there?
I met Collin at the very first networking meeting that I went to right out of college. I graduated in 2009 and we were right there in the valley of the recession. It was a job offer honestly. I thought I was still going to go back to law school at the time. It was my first job out of college, and I needed to start paying student loans and one thing led to another.
What's the most important thing you've learned at 123JUNK?
Probably the most important thing I've learned is how important it is to continue learning. You know, the pandemic is a pretty good example of it. If you're not constantly updating your basic knowledge, you fall behind pretty quickly.
And then there's this strong effort throughout the business (123JUNK) to help others educate and further develop themselves. We find ourselves with the most successful people in the business; being the people who are trying to educate themselves and get a little bit better as we go.
What's your favorite thing about working in sales?
Writing your own checks. Really. I mean, I know that's not literally the case. But it's all an effort game. You get out of it what you put in. It's a very fair system. Where you know a lot of roles aren't that way. You're gonna have hard days. You're going to have easy days. Sales is pretty consistently the effort that you've been putting into it and is what you're going to get out of it.
With the pandemic still at-large, what do you like to do on your down-time outside of work?
Most of my work outside is just outside in general. I like working with my hands. I originally built a fence outback. Any DIY stuff, I'm pretty into. I do a lot of hiking and backpacking. I spend a lot of time with people, and during my off-time I spend my off-time away from people.
Do you have any words of advice for those looking to get into sales?
Find your rhythm. Realistically, it's more about being consistent than it is about being eager. That eagerness comes with success. You have to really establish a routine. Stay focused and stay consistent.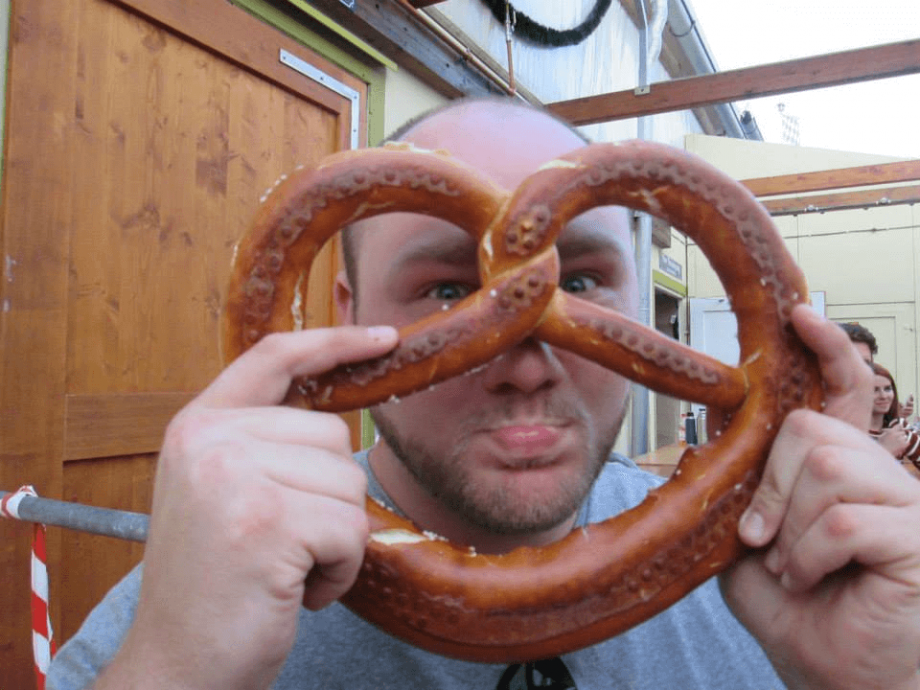 Join Our Junk Removal Team in Chantilly, VA!
At 123JUNK, our team is what sets us apart. We take care of business by taking care of the people on our team. This has allowed us to thoroughly enjoy providing junk removal services to our community because we have fun working with such a high-quality team.
Zach has been an integral part of 123JUNK from the start. Originally joining our team when we were humbly operating out of our founders home and using the kitchen table as a conference room, he has always contributed to both the sales success and company culture we pride ourselves on today.
We couldn't be happier for him and will continue supporting his needs no matter what. Without you Zach, we wouldn't be who we are today. We are definitely lucky to have you on this team!
See how our team helps shape our company culture. Call us at 1 (800) 364-5778 to schedule a junk removal service with us today!