Getting a new couch or chair can refresh the appeal of a sitting room, and ordering a new mattress can lead to better sleep. But when you install new furniture, you may already have a problem: where do you put the old piece? Not many people have extra space to store a couch or mattress. Plus, as we'll discuss below, disposal can be a hassle.
But no matter what you need removed, the service professionals at 123JUNK can handle it. Once you schedule a pickup, we take care of everything for you. So whether it's a box spring in your attic or a TV in your basement, our team will move the junk for you and load it into one of our premier service trucks. Customers in Fairfax and across Northern Virginia rave about our professional furniture removal services, and we pride ourselves in hauling away all kinds of pieces.
Here, we describe your furniture disposal options and how we can help:
What Are My Options?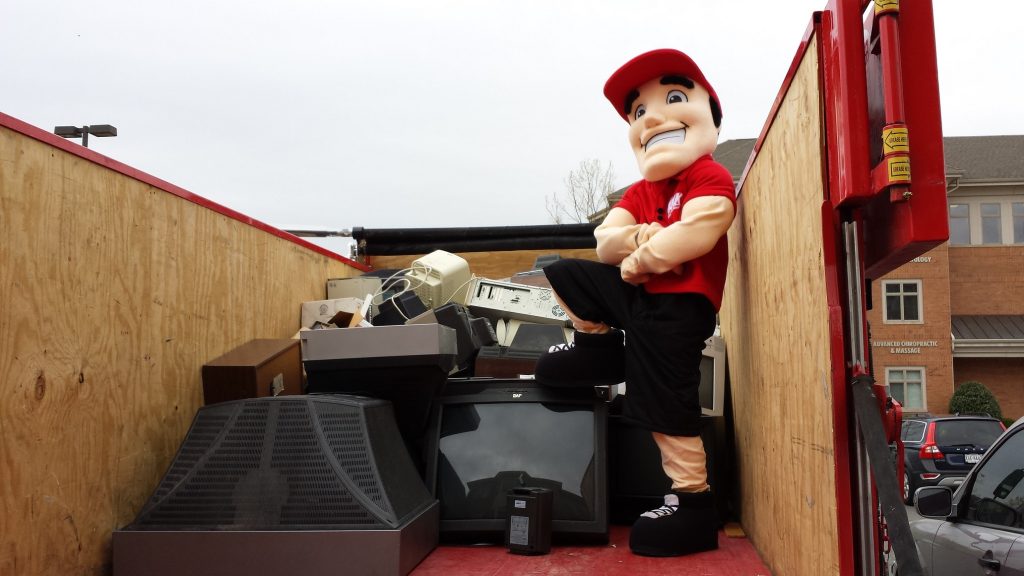 For one of many reasons, you might not dispose of old furniture right away. Perhaps your home contains storage space, and you find it convenient to hang onto the piece for a little while. Even so, that furniture will eventually need to move out.
Removal can be tricky and call for extra hands or a dolly. And once you maneuver an old sofa or desk out of your house, you must have a proper means of disposal. Many garbage services will refuse to accept furniture or appliances due to company rules and lack of equipment.
A sofa may be taken apart for disposal, but that's a multi-step process that demands the proper tools. Or, if their city allows it, some folks might put an old couch out on the curb for anyone to take. But the only guaranteed disposal comes from a junk service.
How Can 123JUNK Help?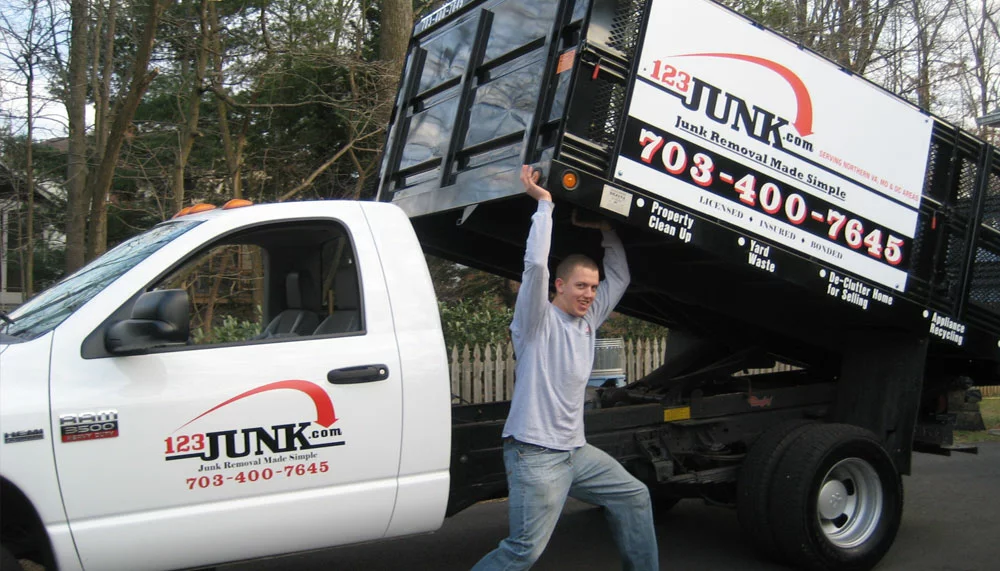 Our removal services require no effort from you. In fact, you can leave the furniture in question as it is; we'll carry it out from any place in your home. We'll also bring a company trunk to take away the pieces. 123JUNK takes the reins and gets the clutter out of your way.
Our service time will depend on the amount of material you want us to move out. However, we expect to finish in no more than a few hours. Plus, 123JUNK is fully insured and our team works hard to avoid causing any damage during removal.
We've outlined a list of items that we accept online (though there are fewer things we don't accept than we do). We also try to make our pricing as simple as possible. You can call us today at 1-800-364-5778 and we will provide an estimate based on the materials described.
What Will Happen to My Old Furniture?
Many of our clients wonder what happens to the furniture that we remove. It's heartening to hear that folks don't want their junk to simply rot in a landfill. And, happily, we aim to do better than that.
After picking up your junk, we pick out any items that are still in working condition. Then, we take that material to one of our charity partners in the DC Metro Area. The usable furniture thus supports a family in need rather than sitting in a junkyard.
We also remove any recyclable materials from your junk. Only the remainder is hauled away and disposed of. We believe that this process helps to support our community and reduce waste.
Call 123JUNK for Fast and Reliable Furniture Removal in Fairfax, Virginia
If you want your attic cleared out or space for a new couch, you should let 123JUNK handle the work for you. Our fast furniture removal services are now available for people in Fairfax and all over Northern Virginia. We take pride in providing holistic service and donating items to local charities.
Avoid waste and hassle by calling 123JUNK at 1-800-364-5778 or filling out our online form. Get a quote or schedule a pickup today!