We have yet another fabulous team member to introduce you to here at 123JUNK: Nate Price! Read on to meet Nate.
"Live life to the fullest because tomorrow is never promised."
What is your role at 123JUNK?
As the Fleet Operations Manager (FOM), I am in charge of the operations side and the direct supervisor for the 123JUNK fleet team—the operators and navigators on the trucks. My role is to ensure that they are not only properly doing their jobs, but they have all the tools needed or required to do the job to the best of their abilities.
Tell us about your journey so far at 123JUNK
I started here on April 4, 2023 and what I've noticed so far is the team's family atmosphere. All the guys watch each other's backs, joke around and align with each other. It's a nice, relaxing atmosphere. They know the work is dirty and not necessarily easy, but they find a way to make this line of work enjoyable. I honestly enjoying coming to work every day to see and talk with them and hear how their days are going. I have to add too, that even though he's busy, Collin, the owner, sets aside the time to show me the things I need to know to fill this role.
What did you do before working at 123JUNK?
I grew up in the small town of Cortland, Ohio and joined the Marine Corps when I was 20. I served four years and once I got out, I worked at PAM Transport Inc. in North Jackson, Ohio as a Driver Manager until I met my now-fiancée. We did long-distance dating for about a year, then I moved here.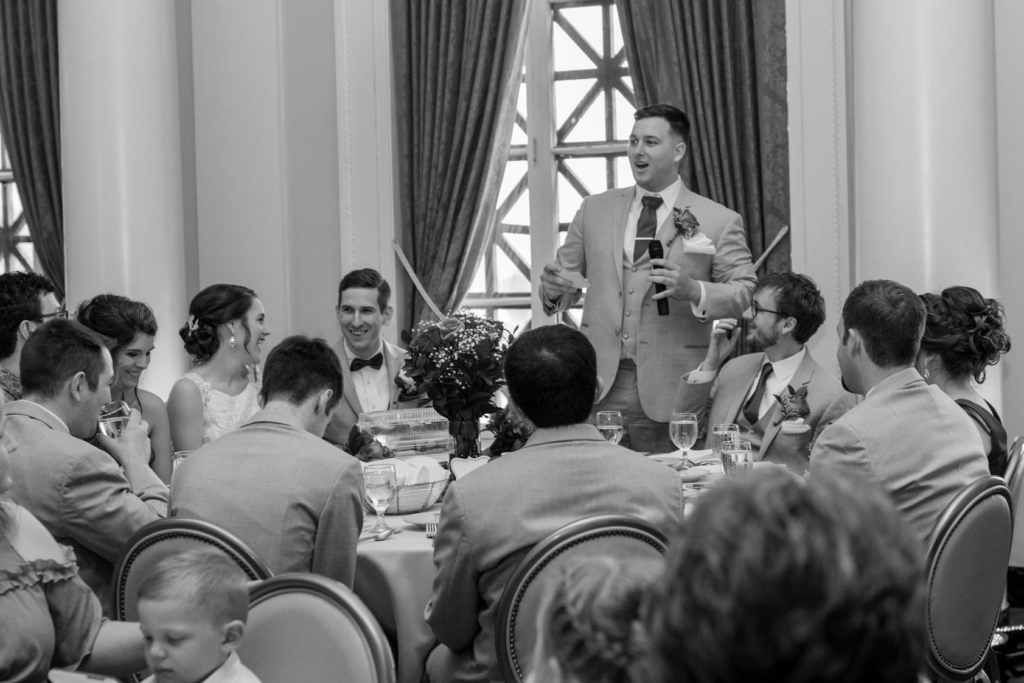 How did you discover 123JUNK?
I wanted to find a job before I moved here and was looking on Indeed and happened to come across the 123JUNK job listing. After doing a little research on the company and seeing the great reviews from customers and current and former employees about the company and Collin, it was a no-brainer. This is the company I wanted to work for.
Have you learned any important lessons while working here?
I learned not to overlook the team mentality. If you don't know something, there are others around that you can ask, and they are more than willing to help in any way they can. For example, one of our trucks leads has worked here for almost 10 years and knows a lot about the business from the operations side. At any point, I can ask him for assistance. The teams on the trucks are always willing to help each other too, whether it's lifting heavy items, transporting them, or loading the truck.
What do you like to do when you're not working?
I enjoy watching cooking shows with my fiancée. And we are both avid Steelers fans. If we're not watching their game on TV, we will go to Pittsburgh to see them in person. We met on a Steelers memorabilia Facebook group and bonded due to our deep passion for the Steelers. I also enjoy playing video games.
What's a fun fact about you?
I'm a closet nerd. I love Star Wars and playing Dungeons and Dragons.
What advice would you give a new person just joining 123JUNK?
Work hard and don't be afraid to ask questions. And always make sure you keep the company's core values in your heart: Culture of Excellence, Environmental Stewardship and Deep Community Ties.
What would you tell someone who may be interested in working here?
It's hard work, but it is fulfilling work being able to help out the community. Come in with an open mind and be ready to work. At the end of every day you will have a true feeling of accomplishment knowing you did your best throughout the day and helped someone who needed it.
We Love our Team!!
We're so glad that Nate Price has joined the 123JUNK team and that you've had the opportunity to learn a little more about him.
If you'd like to join the 123JUNK family, visit our Job Openings.
Or to schedule your junk hauling in Northern Virginia, Maryland or Washington DC, contact 123JUNK at 1-800-364-5778. A live representative will be glad to speak with you and set your appointment.