Working in the waste management industry is full of surprises—some more memorable than others. And while at first glance, a junk removal company may seem similar to the usual garbage collection and disposal workers that visit your neighborhood once a week, we have a much more thoughtful process.
123JUNK is Washington DC's leading junk removal company that is on a mission to donate, recycle, and properly dispose of unwanted, gently used items. While implementing this 1-2-3 process, our team of experts have encountered a variety of unique experiences while out in the field. Take a look at their personal experiences below!
The House with 10,000 Records
On my first day, I was on the trucks with Timmy, and we had finished up all of our appointments, but another team's job took longer than expected and they were going to miss the window for their last appointment. So we get assigned to the house with 10,000 records. The job was far away, but we still went to make sure the customer's expectations were met.
It was an exhausting, awesome, and eye-opening experience. The client was even fine with us taking some records, but most of them were donated to a local record store. I also got a better grasp of the team mentality at 123JUNK. It really showed that no matter how your day has gone this company and its team has a mentality of always helping and going the extra mile.
– JJ Pedder, Customer Success Representative
Clearing Out A Legendary Boxer's Home
My most memorable moment so far is probably when I got to go to the legendary boxer Sugar Ray Leonard's old house. We were just clearing out some old furniture and kids' toys when I got to see his boxing room. It had a giant, full wall mirror, a punching bag, a speed bag, and an autographed poster. I was definitely starstruck.
– TJ Spencer, Customer Success Representative
A Successful Hot Tub Takedown
One of our client representative managers was asked by a client if we could take apart a hot tub attached to an above-ground pool. Take a standard hot tub, and then put another one next to it, and another one next to that. It was essentially all one big piece. When we got there around 11 o'clock in the morning, we were working there for most of the day, having multiple people working saws to cut it up. It's one of the more memorable success projects that we have had.
– Paul Atherton, Fleet Dispatch Manager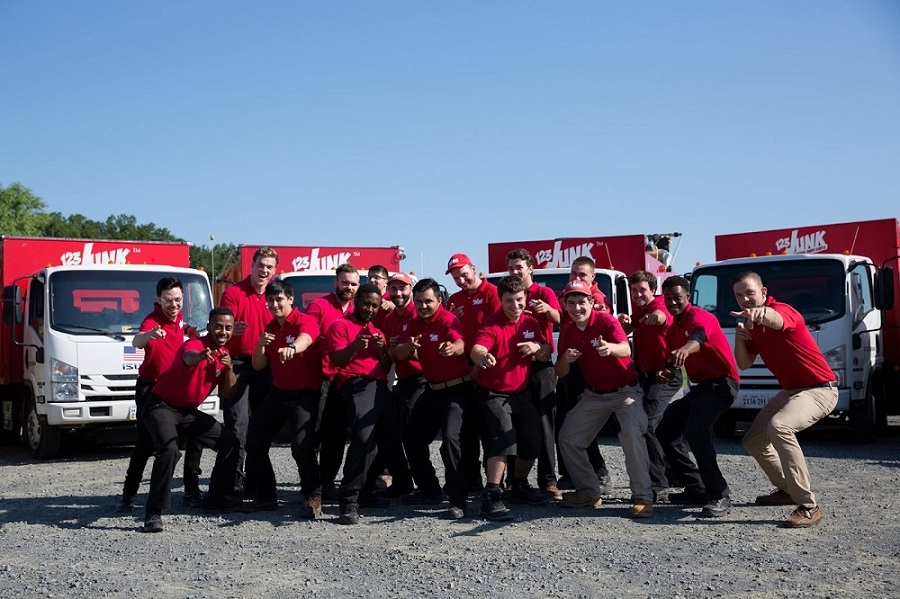 Join Our Junk Removal Team in Washington DC!
As a locally-owned and operated junk removal company in the Northern VA, MD, and DC area, we are proud to help our community grow through proper waste management support and partnerships with local businesses and charities. Our passionate junk removal team continues to work hard for our customers, keeping them satisfied with the highest quality of service possible. If the above stories piqued your interest, consider learning more about joining our team! Contact our junk removal team today at (800) 362-5778 or fill out our form to schedule a service.