"If you think you can do it, you can." — John Burroughs
We all love it when somebody new joins the 123JUNK team, and we are pleased to introduce you to Paul Brown, our Customer Success Representative.
What is your role at 123JUNK?
I am a CSR team member—a Customer Success Representative. I am a contact point for anyone who calls in—from inquiries, information or to schedule a pickup, to compliments after the service.
How long have you been with 123JUNK?
About two months.
How did you hear about 123JUNK and why did you choose to work here?
I was searching for a way to escape waiting tables. I wanted to use more of my head than my back. I found 123JUNK on Indeed, and then went through the recruiting process. I liked Dave Echeverria (our Director of Talent Acquisition) and the culture surrounding the team, and then I was on the truck for a few days and got to see what it was like for and with them.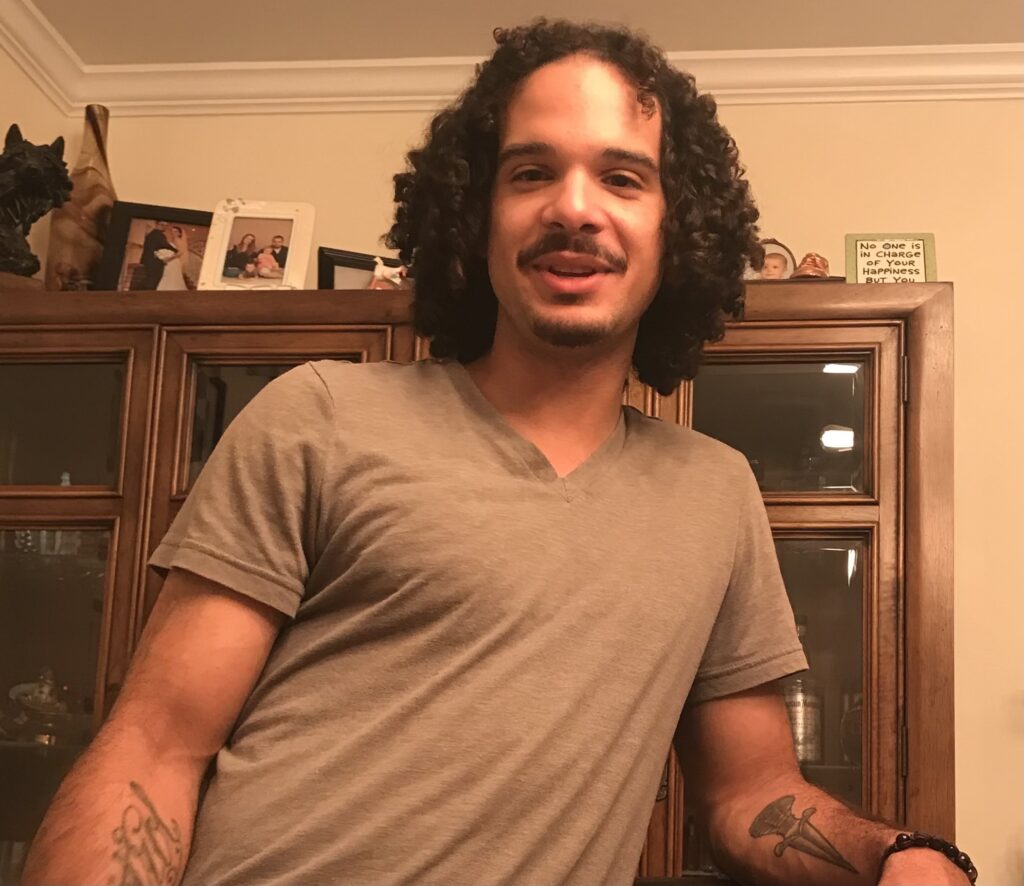 How did you know it was the right fit?
I knew it on my first time interacting with the team past the interview process—getting out there with the people doing this job every day. When I met them, I could see what they were like, and I knew I would enjoy working here.
What is your favorite thing about the company?
Probably the team. I haven't met anyone I don't like. They are all easy to talk to. It's a pretty down-to-earth team.
What is the most important lesson you've learned so far?
The devil is in the details—details do count for a lot. It can mean the difference between a smooth, happy day and being frustrated and only looking forward to going home at the end of the day. It's important to ask the right questions and clarify the situation the team will be going into. It's not easy working the truck, so the better picture I can create for them before they arrive on site, the more smoothly the job will go.
What three words best describe you?
Creative. Determined. Meticulous. I like to see how things work and function the way they do.
What did you do before you worked here?
I have had multiple jobs, but worked most recently as a server in a restaurant. I have an Associate's Degree from Northern Virginia Community College and a number of certifications. I've been a licensed insurance agent, have Solar Energy, A+ and Network+ Tech Certifications, installed telecom PBS systems, and even worked as a locksmith for a while.
Where did you grow up?
My parents were in the Army, but I spent most of my years here in Virginia. My parents live in Manassas and I have a brother and his fiancé in Nokesville.
What do you like to do in your free time?
I like spending time with my fiancé and we look forward to moving ahead in life together. I also write science fiction novels and have self-published two: "Search for Sol" and "Durenda's Stand." It was a lot of work and it felt like a big accomplishment when they were finally published. As a teen, I thought I would be a rock star and played with different bands around the area. I love to play guitar and like it when I have a captive karaoke audience.
One last question…do you have a personal motto or mantra?
"Fortune favors the bold." That means to be bold in what you think you can achieve in and of yourself. Don't count yourself out before there is a reason. Be bold and go after things.
123JUNK. The leading choice for junk removal in Northern VA, Washington DC and Maryland.
We hope you've enjoyed meeting Paul Brown. If you'd like to work here at 123JUNK, check out our current job openings.
When you're ready to schedule junk removal from your home or office, contact 123JUNK at 1-800-364-5778.