"Individual commitment to a group effort—that is what makes a team work, a company work, a society work, a civilization work."

Vince Lombardi
At 123JUNK, our junk removal team makes us who we are. We have a collective growth mindset that allows us to continue to learn, to improve our processes, and to ultimately help our community thrive. Here, we would like to introduce a recent hire, JJ Pedder, our Client Account Representative.
What is your role at 123JUNK?
I am a Client Account Representative. I am one of the primary people our customers get in contact with to schedule a pick-up. We explain our process and provide customers with all the details of pricing and scheduling. After we book a job, we put it on the calendar, send out emails to customers, and follow up afterward to make sure that everything was satisfactory.
How long have you been at 123JUNK?
I started back in August of this year.
How did you hear about 123JUNK and what made you want to work there?
I heard about 123JUNK from my cousin. She had worked with Dave (Director of Talent Acquisition) at a previous job. I was interested in sales and wanted to work for a company where I was actually going to enjoy the selling process – and I definitely enjoy this. This is a people-friendly environment, and I'm happier with this atmosphere.
Are there any stories you tend to share with your customers?
I always tell the story about my first day on the trucks when we got to a house and there were about 10,000 records. It was exhausting, awesome, and eye-opening. I just use this as an opportunity to let customers know that there's really nothing we can't handle. We have a great team on site, and there's not much we haven't seen before. So no matter what you are going to bring to the table, we are going to be fine.
What did you end up doing with all the records? (We know you're all wondering!)
Most of them were actually donated to a specific record store.
What is your favorite thing about 123JUNK so far?
I would say two things. I really like the company atmosphere – everyone is very friendly and helpful. And second, if you have any questions, they will always help out. If you need a second opinion on something, there's always someone that's going to help you out there as well.
You have been in the sales industry for five years so far. What's your favorite part about working in sales?
It keeps you on your toes. It's a position where you are constantly working on improving.
What is the most important lesson you have learned at 123JUNK so far?
Explain everything. Make sure that the customer is totally aware of how our process works. Don't try to leave anything to them to interpret on their own. Make sure you just explain exactly how everything works so there's no miscommunication on the back end.
What do you like to do in your free time?
Honestly, just hang out. I like to workout at home, try to go on runs, and stay active.
What is your favorite sport?
My favorite sport is actually basketball!
We also heard that you are obsessed with sports in DC. Do you have any favorite local teams that you follow?
When you walk into my house, you will see that I have a Mystics WNBA championship newspaper hung up. I also have the Nationals newspaper and the Capitals newspaper hung up as well. It's pretty much anything Washington, DC. But I do think some would say I'm "more of an Orioles fan" because they were there first compared to the Nationals. But yes, I'm pretty much a diehard football fan though.
Do you have any hobbies you enjoy or a special talent?
I would not say a special talent. [laughs] I definitely just enjoy being active. I enjoy playing video games, reading, and trying to be as active as possible.
Do you have any words of advice for young adults looking for work or experience?
Keep trying, keep applying. You just have to put in the work. It's mostly consistency. Try to tailor your resume constantly for the job that you are applying for. Don't just send them all out to everyone all the time. And if someone hasn't given you an answer, don't hesitate to call back and ask what the status is. It's better to get a 'no' than to be left hanging.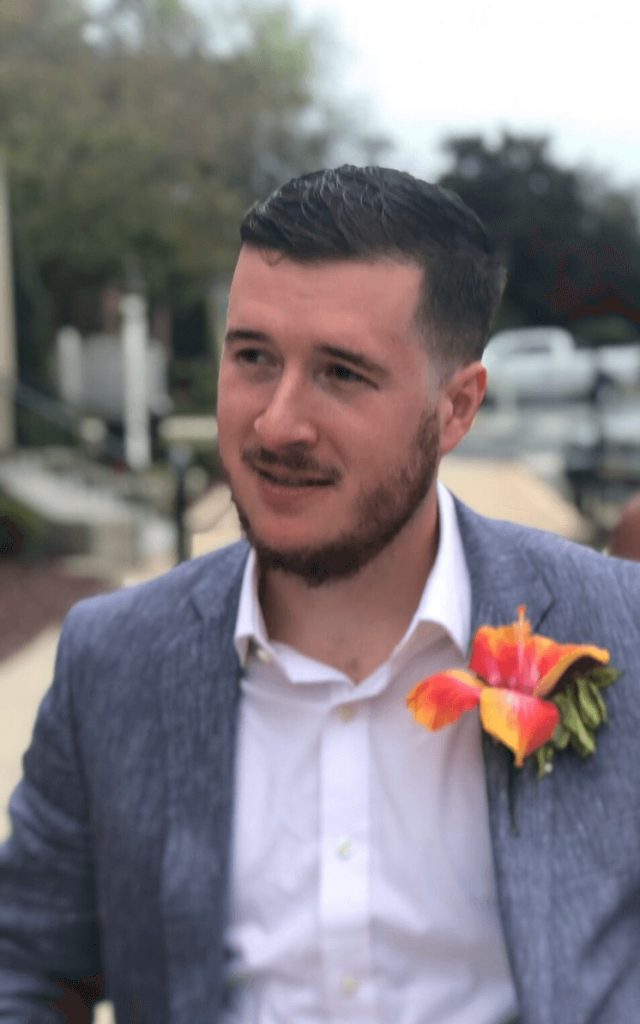 Join Our Chantilly, VA, Junk Removal Team!
As Northern Virginia's best junk removal company, we are proud to continue serving our customers with friendly customer service and junk removal provided by an exceptional and experienced team. We stand by our philosophy of donating and recycling items to ensure every customer is satisfied with our services and their overall experience.
Call 123JUNK at (800) 364-5778 and chat with JJ today! He will be happy to assist you and schedule your junk removal.