As the pandemic inspired many residents to declutter their homes in 2020, some are feeling re-inspired to reduce their household items yet again. However, it's understandable that getting rid of your junk this year feels a little risky. 
Yard sales pose a safety risk and charity donation centers have limited hours that may not work with your schedule. Hiring professionals to haul away your junk from your home may be your best option to stay safe and reduce your clutter.
Below, we discuss how our junk removal team can help you embrace and out with the old and in with the new mentality for spring 2021.
Benefits of Hauling Your Junk This Spring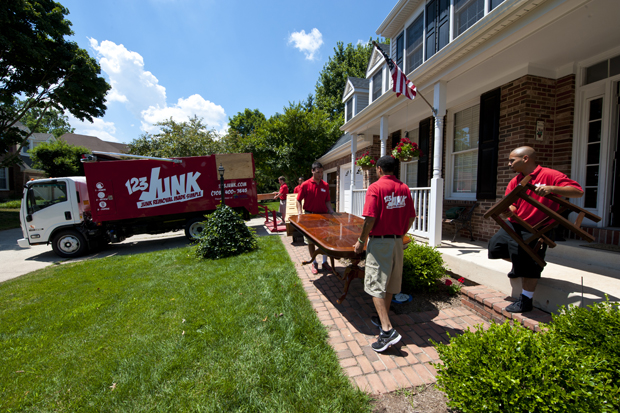 More Convenient
Consider how long it will take to clear out, unload, haul, and dispose of your unwanted items. For many people, this can take hours and even days. With the help of your local junk removal company, you can spend more time doing things you enjoy while they take care of your project from start to finish!
Safe and Healthy
There are some items that are too dangerous or hazardous to deal with on your own. You could seriously injure yourself without the proper knowledge or equipment readily available. 
Professional junk haulers have the training and experience to dispose of unwanted items and waste properly and legally while adhering to federal and state guidelines, as well as the CDC's guidelines.
Major Cost Savings
Hauling your junk isn't as simple as it seems. There's a variety of factors to consider such as gas, mileage, dumping fees, and renting trucks. Using your personal vehicles can also pave way for additional issues, including unnecessary damages and costs.
Reliable and Efficient
Junk removal involves much more than just hauling items away in the back of a truck. Knowing what can be properly disposed of or recycled is a not only cost-efficient but better for the environment. Not to mention, your well-loved items can potentially be someone else's treasure.
Consider junk removal experts who utilize an efficient junk hauling process, like 123JUNK's 1-2-3 Process of donating, recycling, and disposing.
Our Junk Removal COVID-19 Safety Precautions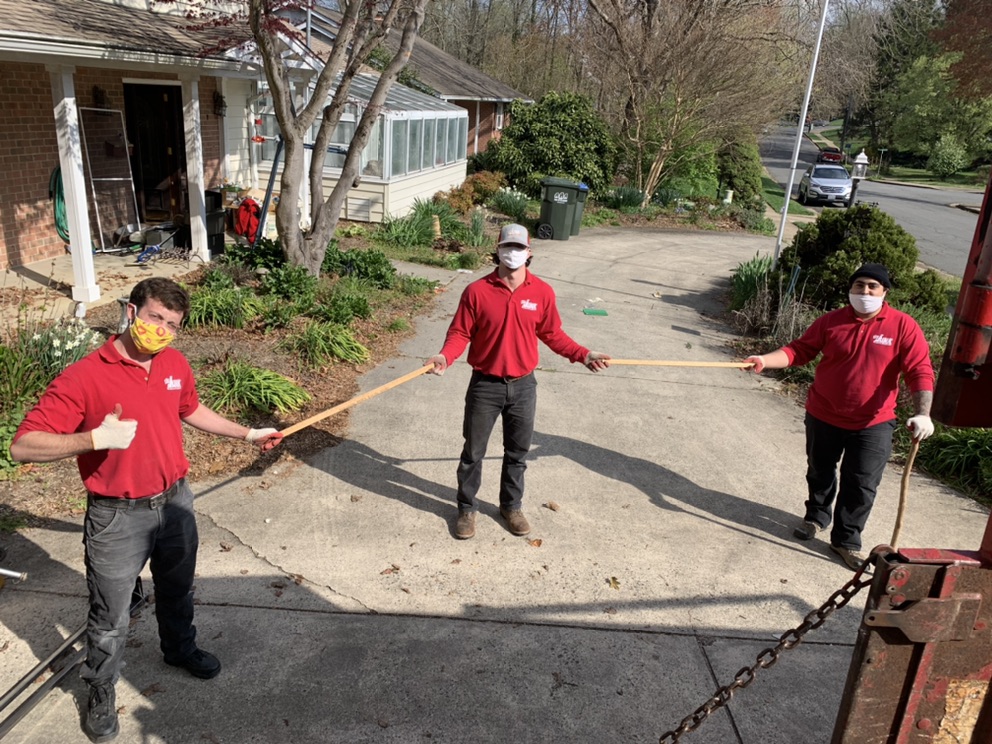 As we've previously mentioned in our policy changes in response to COVID-19, we take the safety of our customers and employees seriously. We continue to adhere to the federal, state, and local government guidelines to ensure your safety and health. Here are our safety protocols:
All service contracts and payments are processed virtually.
Our team and customers wear face masks or face covers.
Team members exhibiting symptoms of illness stay home for the recommended time frame established by the CDC. 
Only two team members per truck. They also stick with each other daily in their designated truck. 
Personal tablets and equipment are assigned to our staff.
Daily disinfection of trucks and equipment. 
Our support staff are currently working from home while our truck staff are dispatching in their designated trucks.
Our team holds frequent virtual meetings to remain transparent and keep communication open. 
Working is 100% voluntary for all staff as safety is our top priority.

Note: Discounts are available for customers who have the capability to leave their unwanted items on their property for a quick pickup.
Let Our Professionals Haul Away Your Unwanted Items!
As an essential service provider, our team is proud to continue assisting our community during this time. While we understand you may be concerned about the spread of Coronavirus, you can rely on our junk removal team to haul away your junk safely according to federal and local government guidelines as well as the CDC recommendations.
Allow our team to help you declutter your home this spring so you can spend more time doing things that you love. Call (800) 364-5778 to haul away your junk today!