Our junk hauling services don't achieve success on their own. We are committed to helping our community grow by working with other local Washington DC Metro area businesses in the area, like Organizing Maniacs, who are passionate about making a difference in our community and environment. Let's learn more about Cris Sgrott, CEO of Organizing Maniacs below!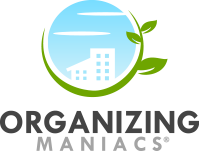 Tell us about what you do and what's your role.
I am the CEO and the trainer for our team. I bring my experience to the field to make sure all of our team members can provide the same superior level of service to all of our clients!
How did you enter the field as a certified professional organizer?
I came to professional organizing by accident. In 2007, I lost my job as a project manager with a local remodeling contractor and started freelancing my services as an administrative assistant. My clients started asking me, "Would you help me with…?" All of these projects around their home. And, it was fun, so I kept saying yes.
After about six months of organizing people for a living, I gave up searching for a job. And, almost 14 years later, we have invoiced over six thousand projects. Certification and education is something I am passionate about, as I have three certifications. I am a certified professional organizer, a certified senior move manager, and a certified professional organizer in chronic disorganization.
Can you tell us about your experience with 123JUNK?
Early into owning our businesses, I met Collin Wheeler at a networking event. We had a lot in common; we both wanted to make sure we were taking care of the environment through the process of our work.

We also share a passion for recycling, and I started referring to a lot of our clients to work with them. We bonded on our commitment toward understanding our clients in the process of serving them. What we do is not just about the clutter, there is so much more behind it for clients.
About four years ago, Kevin Wheeler and I also created a Continuing Education class to the Real Estate community. We continue to collaborate on how to improve our services and honor our clients with our work.
What are your favorite aspects of being a professional organizer?
The people! We love our clients! It is a privilege to go into people's homes and get to help them begin their journey of living a clutter-free life. Everyday, I learn as much as I teach my clients in our work together.
What advice would you give to others looking to gain experience in your industry?
I recommend that they join the National Association of Productivity and Organizing Professionals (NAPO) and start learning and networking. They have a ton of free resources.
What is one quick organization tip you can recommend?
Always start with the "I will put it here for now…" pile and deal with it later. I joke that it will be the name of my book. We all have a pile waiting to leave our homes, waiting for us to just do it. Start there!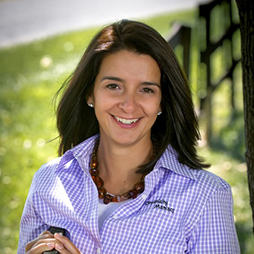 Reach Out to Cris Sgrott From Organizing Maniacs Today!
You can find Cris transforming the spaces and lives of many throughout the Washington DC Metro area. As a Certified Professional Organizer, Cris specializes in helping those who have brain-based conditions such as ADD, ADHD, hoarding, OCD and chronic disorganization. From organizing moves to homes and offices, Organizing Maniacs is dedicated to listening to each individuals' needs to ensure they have the most efficient, sustainable system to help them stay organized.

Ready to get organized? Get in touch with Cris to discuss your decluttering project today!