At 123JUNK, we love to partner with great people in our communities to help provide exceptional services to our clients—and we to theirs. Let's introduce you to Andrea Hancock of Dexterous Organizing.
What is Dexterous Organizing and what does your company do?
We are an organizing company that works with super busy people. We provide organizing/staging, estate sales/cleanouts, and relocation management. We are adept at taking on large projects and completing them in a relatively short amount of time, like moves, relocations, or whole home organizing. As project managers, we can even help someone clean out an estate in about two weeks.
What is your role at Dexterous Organizing?
I am the founder, CEO and the Director of Business Operations. I still work with clients occasionally, but my main focus right now is building and scaling the company.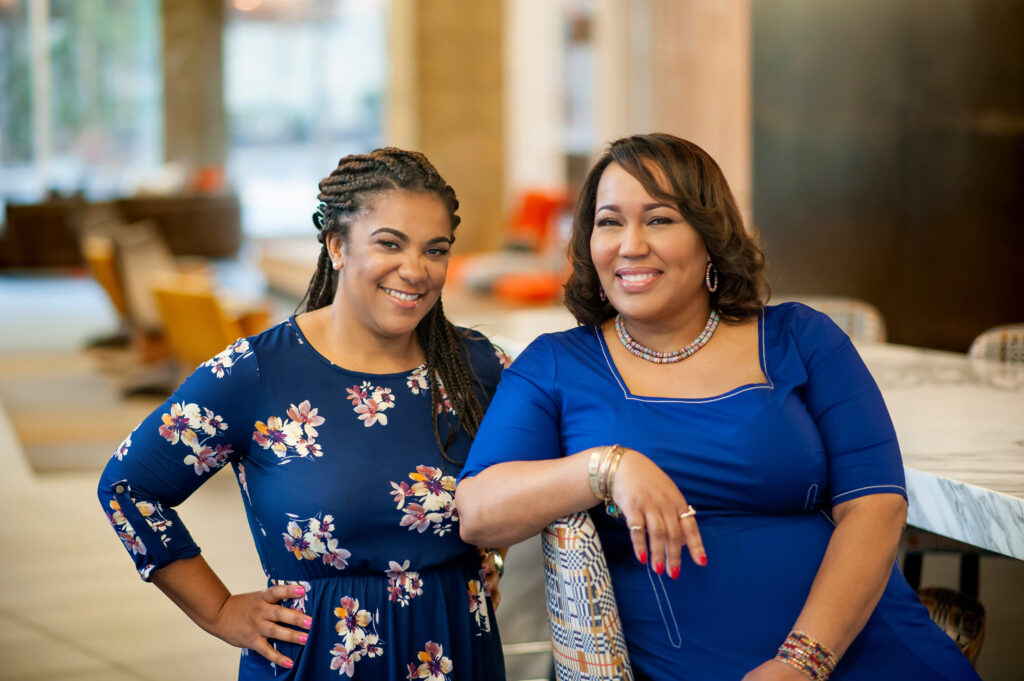 Tell us a little about Dexterous Organizing
I started Dexterous Organizing in 2010 and was a solo organizer for about seven years. Then in 2017, I started to build the team. I began with Kellie Powell and then we grew our team with other organizers. All of our team leads are National Association of Productivity Organizing Professionals (NAPO) members. Teamwork makes the dream work and to facilitate that, we hold monthly meetings and all-day trainings once a quarter to talk about the business, how to better serve our clients, and teamwork. We don't want any project to be hindered by someone being a bottleneck, so we emphasize collaboration to make sure anyone can step into a project or delegate to another team member. Things can change quickly on a job, especially with relocations.
Our clients like the way we price, it may make more sense to hire a team of organizers than a single organizer. We're set up for team jobs so that we can do in one day what may take one organizer several sessions.
What is your background?
I have an accounting degree from the University of Maryland, College Park. And prior to starting Dexterous Organizing, I was an accountant for a Nonprofit in NoVA.
I always wanted to own a business but didn't know exactly what I wanted to do. When I saw a professional organizer on television, on the Clean House show, I did an Internet search and found NAPO. I joined at the national level, and then the local level at NAPO Washington DC and found my peeps. I love it and I love helping people. It's my dream career and I get to use logic and creativity together, because that's what it takes to organize. I recently earned my Residential Organizing certificate from NAPO and plan to get more of their certifications.
What region do you serve?
Our home office is in Alexandria, and we serve Washington, D.C., Maryland and Virginia within a 25-mile radius around Alexandria.
What's unique about Dexterous Organizing?
We offer a free success follow up. We'll come back either virtually or in person to do a walkthrough of the work we completed to make sure we met the goals outlined in the initial consultation. If there are tweaks needed, we make them. Often our clients are pleased with our work and are ready to start on another part of their residence.
How did you meet 123JUNK?
I met Collin Wheeler (123JUNK's founder) while networking with NAPO's DC chapter. 123JUNK has been a corporate partner of NAPO ever since I've been a member, so we rubbed elbows quite a bit over the years.
What do you like best about 123JUNK?
We use 123JUNK quite a bit, especially during the summer moving season. What I love about them is their customer service. I don't feel like I need to be on the jobsite to manage anything—I know they'll do a great job. They are professionals.
Do you have a favorite story about working with 123JUNK?
I was working with a client doing a discard and donate prior to a move and the family had set aside some papers they needed to shred. 123JUNK got to the home before I did and accidentally picked up the entire pile the family was sending to be disposed of—including this bag of important papers. Once we realized it had been loaded onto the truck, I called 123JUNK. The drivers came back within a few minutes, went through the truck and were able to retrieve the bag of papers and safely bring it back to the client. Both the clients and I were relieved!
What's your favorite part of your business?
I like helping people. There's no greater satisfaction than our clients' gratitude for the peace of mind we give them when a project is safely delegated or when we introduce a system or process that makes their life easier.
Tell us about the awards you've won recently.
We were named a Top Pro 2021 by Thumbtack; a winner of the Best of Washington DC 2021, "Best Organizer," in a public poll taken by Modern Luxury magazine; and I was entered into the Golden Circle with NAPO, having been an organizer for more than 10 years.
What do you want people to know about Dexterous Organizing?
We are non-judgmental, and we are insured and bonded. And if someone reads this blog post and mentions it to us, we'll credit $50 off their in-person consultation!
Thank you, Andrea Hancock for working with 123JUNK!