"Be the change you wish to see in the world." –Often attributed to Mahatma Gandhi
Our team here at 123JUNK continues to grow! Meet one of our newest additions: Jack Brandt.
What is your role at 123JUNK?
I am a client relationship executive for the Virginia jurisdiction as part of the business development team here at 123JUNK. In this role I am a brand ambassador; I attend networking functions, visit with referral partners, and plant the seeds for connections to help our business grow.
How long have you worked at 123JUNK?
I started in November 2021. I tried to hit the ground running and learn as much as I could, and I'm excited to keep that momentum going.
What did you do before?
I graduated from Virginia Commonwealth University with a degree in Environmental Science in the Class of 2020. After graduating, I worked for a short while at Bozzuto Management Company doing leasing and marketing at a property outside Philadelphia. Then I decided to come back to my hometown of Oakton, VA.
How did you discover 123JUNK?
My college roommate had worked for 123JUNK in the summers and always had good things to say about the organization, so when I was job searching and came across the listing on Indeed, I recognized the company. They were looking for someone with my skill set and it seemed like a great fit.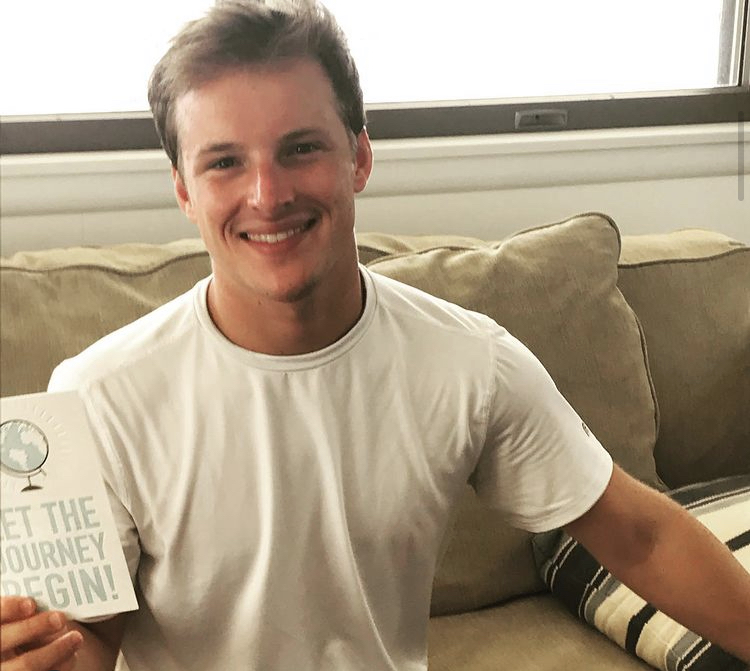 What's your favorite part about working here?
Definitely the people. From the first day working on the trucks to the customer service team to the business development team, it's all about the interactions. I was welcomed from day one with open arms and every person I met has made this experience worthwhile for me. I have to say I loved being with the truck staff; those guys are the lifeblood of our organization.
What do you enjoy best about what you do?
I like being out and about and going to different offices and events—meeting new people and seeing new sights.
What 3 words do you think best describe you?
Compassionate. Energetic. Trustworthy.
What do you like to do when you're not working?
In my free time I enjoy spending time outdoors. I'm an avid snowboarder, camper, hiker, surfer, golfer…anything outside. I also love to spend time with family and friends.
Tell us about your family.
I'd like to thank my mother and father, Bill and Suzanne Brandt, for everything they taught me to help me become the man I am today, as well as my sister Georgia and my dog Eddie.
What fun fact do most people not know about you, Jack Brandt?
It sometimes catches people off guard, but I actually worked a couple of years as a sous chef in an Italian restaurant. I love to cook and that might be my secret talent. My favorites: Italian food and seafood. My favorite dish: Seafood Fra Diavolo.
What advice do you have for someone who either wants to work here or is just starting at 123JUNK?
Try to bring 110% every day. Don't be afraid to make mistakes; you have a great support group here. Bring your all and you'll earn the respect of your associates. I can't say enough about the team members, especially Collin, Kevin, Zach and Bryce for helping me develop into my role. They have been a wealth of knowledge and put in a lot of hard work to help me become the representative I am today.
Do you have a motto you live by?
If you put good things into this world, good things will find their way back to you.
Would you like to work here at 123JUNK?
We're always looking for great team members like Jack Brandt to help our clients with their junk hauling needs. Check our latest job openings and apply!
If you'd like to schedule a junk pickup in Northern Virginia, Washington, D.C. or Maryland, contact us!