Scott Cornblatt, President, OLS Office Liquidation Solutions
Meet Our Partner – Scott Cornblatt, President at OLS Office Liquidation Solutions
We love it when we make solid connections with other business owners who, like us, are interested in protecting our environment while helping others in need. In this post, we'd like to introduce you to Scott Cornblatt, president and owner of Office Liquidation Solutions, or OLS, a company providing office liquidation and decommission services.
What is your role at OLS?
I am the president and creative box maker. I work on business development and building strategic relationships, and serve as the creative branch of the company. The reason I am a creative box maker is this: in our business, we don't get to make the rules. We have to work inside the box. I am good at making that box any shape it needs to be to get a client's job done.
How did you get into this business?
I was born into the furniture business. This business was started by my father, Arnold Cornblatt, some 30+ years ago, and I've been involved since the beginning. I purchased the company in 2010.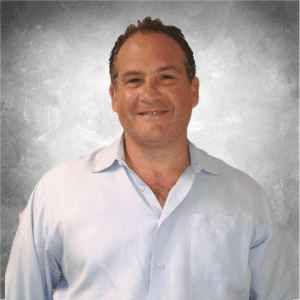 What is your background?
I've always owned and run a business since I was 12. My first was a used book store. I put out flyers in the neighborhood to collect books and then I'd put out flyers asking people to buy used books.
I went to college as a sociology major at Adelphi University because I was too arrogant and thought I knew everything about business. I graduated with a BS in sociology on the 16th and started working at OLS on the 17th. However, I've learned along the way that life lessons sometimes cost more than college.
Who are your clients?
We have basically two groups of clients: 1) national Fortune 1000-and-above companies that we help with liquidation and decommissioning nationally as well as locally, and 2) our local clients who may also be in that same caliber, but most of which are local and regional businesses. We are national liquidators and regional decommissioners. Most of the time we're engage with our clients for their end of lease liquidation and decommission to prepare them for turning over the space per the lease agreement. We are a 100% one-stop shop. We'll remove furniture, fixtures and equipment, personal property, generators, cabling and more. We'll even patch and paint so our clients are ready to hand over the keys with no fear of hold-over rent.
Every office building you see turns over every 8-10 years. But we see only a small percentage of what goes on in this area. That means that up to 70-80% of what's in these buildings is thrown away. I want to increase the percentage of product being diverted from landfills, but we need everyone's help. We ask people that if they know anyone who is a mover, new furniture dealer or project/building manager to tell them that OLS is here and can help. It just takes a phone call and we might be able to divert 100 trucks from the landfill. We also pay substantial referral fees to show our appreciation!
How did you come to partner with 123JUNK?
I met 123JUNK through the Capital Chapter of IFMA, the International Facility Managers Association. I loved 123JUNK's commitment to the environment and their willingness to step outside their comfort zone to look at what other opportunities might exist. Our goals are similar in that aspect.
One of our first jobs together was a logistically-challenging one with the USGBC, the US Green Building Council. It was surgical in its approach and had a zero-landfill requirement. We sat down with 123JUNK and created a strategy. Once the project started, they were easy to work with and willing to make whatever changes were necessary to make the job a success. It was all about planning in advance on the front end and flexibility on the back end. We liked that their mentality was all about getting it done.
How do you support the local community?
We have wonderful relationships with area school systems and groups like Habitat for Humanity and their ReStores, as well as computer refurbishers like the Phoenix Group. We donate school supplies, furniture, and things people might need on an ongoing basis. We also keep a check list of specific items charities need. We just donated, with one of our clients, 2,500 chairs to Habitat for Humanity, for example.
We also have in-house programs. For example, every six months, each employee gets $250 to give to any organization, as long as it's not benefitting themselves. Two to three times a year, we do something out of the office as a group. In the past we have worked in a soup kitchen all day and built a jungle gym in a low-income community with other organizations.
Tell us about your Good to Go Green Program
The Good to Go Green Program is really the essence of OLS. It's a way to make handling assets a priority by offering sustainable options. Our goal is (unless otherwise indicated by clients) to sell, donate, and give assets away. Then we'll recycle. If we can't recycle we go to waste to energy (where items are burned and the energy provides power, and gasses are scrubbed), and only as the last resort, do we utilize the landfill.
All of this is wrapped up in the OLS Sustainability Scorecard that demonstrates how many tons of carbon dioxide (CO2) were diverted from the atmosphere by reuse, recycling and waste to energy. We then translate that data into easily-digestible information, such as the number of average American homes that create the equivalent amount of CO2 for a year, and how many acres of forests were protected from having to absorb that CO2. Our ultimate goals are to 1) minimize or mitigate landfill contribution through 90-95% repurposing of assets, and 2) provide our clients with a clear way to tell their environmental impact story.
Do you have favorite aspect of the business?
It may sound corny, but my favorite part of the business is when I see the people who work for me succeed. I feel personal pride when they can buy a new home because we were the conduit to give them that opportunity. I love seeing them take great vacations—and they are not allowed to work on vacation. We want the people who work here to be able to live an enjoyable and fruitful life.
What would you like people to remember?
I hope that when people are planning a move that will create a lot of unused assets that they will look around and wonder, "Is there somebody else who might like this even though I'm replacing it?" rather than just throwing items away. Learn more about OLS and its services and how you can help or make a referral.