Schedule a Pickup

Just because you get rid of your "junk" doesn't mean you have to get rid of the memories attached to it! 123JUNK is partnering up with Artifcts, a company where stuff and stories meet.
Whether it's an old jacket or a bizarre board game from the 50s, Artifcts provides a digital storage space for the items close to your heart. Their web and mobile app makes it easy to save your memories in a safe place while the physical objects go to a new home. Learn more about how 123JUNK and Artifcts can help you sort through your old items and get them out of your hair—but never out of your heart!
Learn More
What we bring to the table:
Competitive rates.
Our unique Donate * Recycle * Dispose process.
Friendly and professional staff.
Fully Insured.
Largest trucks in the industry.
Local, independently owned family business.
Clean-up services included with every job.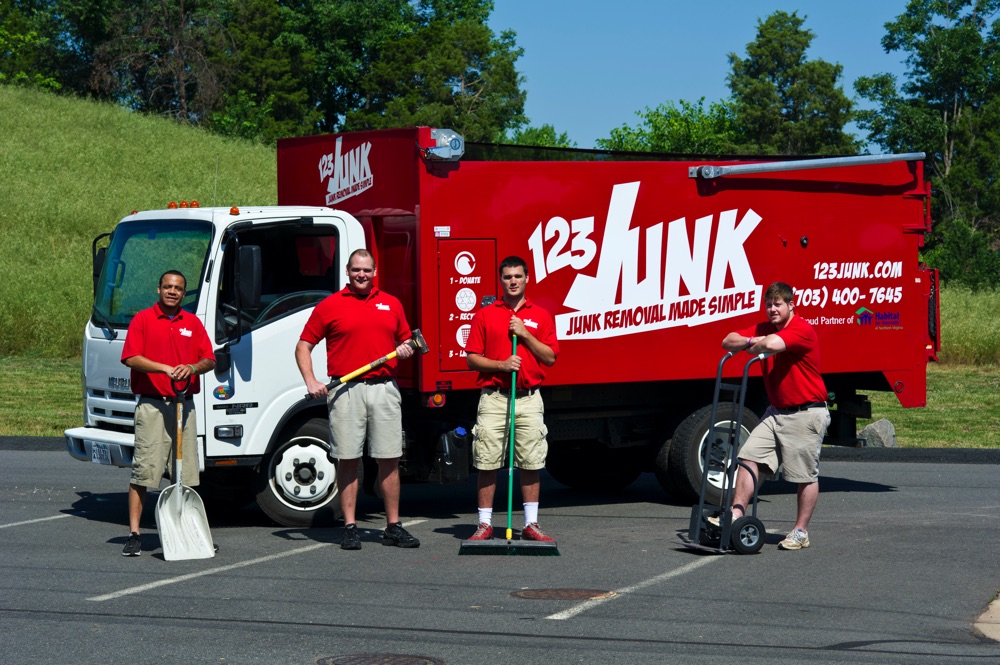 Connect with us and clear your junk
Get a Quote or Schedule a Pickup
Office Hours
M-F 8:30am-6pm
S-S 8:30am-4pm

After Hours?
Leave us a message
Doing work in the community
When you donate, you reduce waste and prevent useful items from ending up in landfills. Less rubbish means a cleaner planet and that's something we can all get behind.